Category Archives: Personal Evolution
This diagram is my cheat sheet and will guide much of my future writing. It should perhaps be labeled "Map of Self-Conscious Human Motivation", suggesting there's a whole other diagram for "other conscious" motivation. But this will do for now.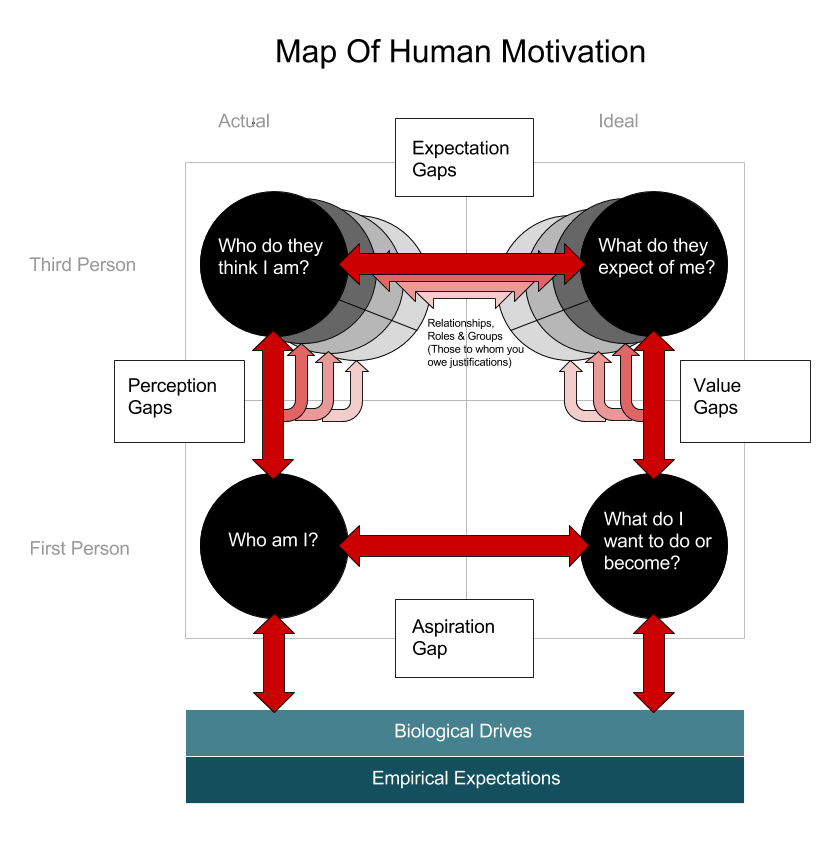 I'll provide some exposition over time. I present the gist in: "4 Portraits That Make Us Self-Conscious".